Shipping container homes are no longer a novelty and have gained popularity both in Australia and the world over.
This development is not surprising. As idle shipping containers continue to pile up globally, container prices have reduced significantly making them an affordable alternative for home construction.
Their sturdy build and durability further add to their popularity as a building block for a modern, affordable house.
With house affordability decreasing by the day, Australians are looking for less expensive housing alternatives. Shipping containers have turned out to be the most preferred. Homes made from these containers turn out beautiful and surprisingly comfortable.
Here is a list of the best 10 shipping container homes made so far.
1. The Jaora Street Shipping Container Home
Made from 31 shipping containers, this three storey building has a total of 560m2 making it the largest container home of its kind in Australia.
2. The Container Guest House


Designed by Poteet Architects, this guest house is made from a converted 40ft container. The guest house is fitted with a sink, shower, composting toilet, air-conditioning and heating.
3. The Beach Box
Located in Amagansett, New York, this beach house is constructed from six containers creating a modern, luxurious space with an outdoor swimming pool – also made from a shipping container.
4. Containers of Hope
This affordable home is made of two 40ft containers laid parallel to each other with a roof between them which provides ventilation and natural lighting.
5. Studio H: T's Shipping Container House
This house is constructed from two shipping containers with a taller common space connecting them. The house is designed to be of-the- grid and uses solar panels, passive cooling and pallet stove heating.
6. The Six Oaks
Located in the forested mountains just outside of Santa Cruz, California, this modern rustic container home blends perfectly with the surrounding environment.
7. LHVH Architekten's Containerlove
Set up in Kall, Eifel, Germany, this structure stands out from the rural setting but offers a warm cosy interior to occupants.
8. The 2+ Weekend Home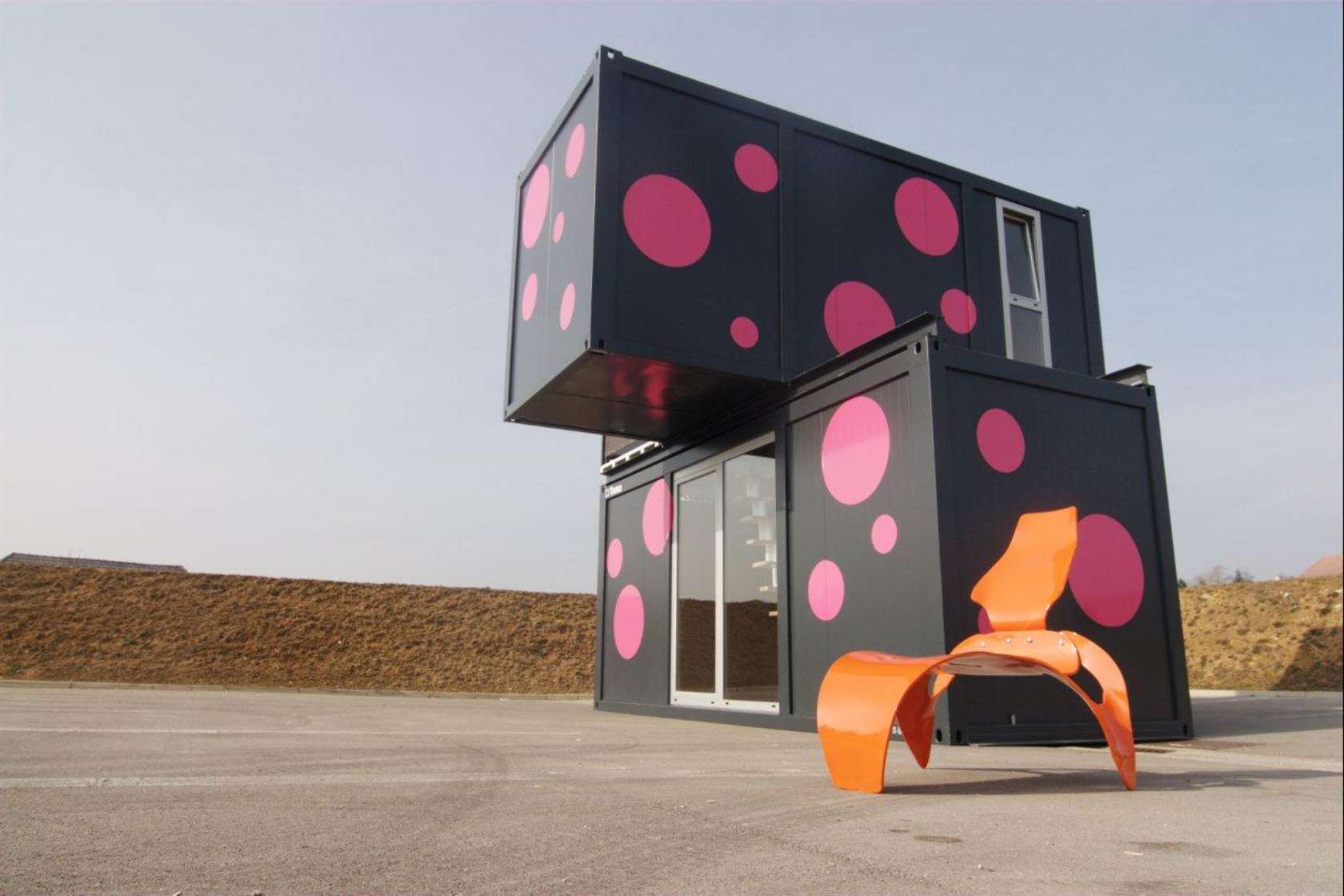 Made from two 20ft containers stacked together perpendicularly, this container house from Slovenia shows just how easy it is to make a beautiful home from shipping containers.
9. The Casa Incubo
This house's design utilizes eight shipping containers to create a spacious home with lots of natural light.
10. Adam Kalkin's Adriance house
Made from 12 shipping containers, this home comprises of a larger outside structure sheltering the shipping containers. The house has two floors; the ground floor contains the living room and kitchen while the second level is where the bedrooms are.
From our top ten list, it is evident that shipping containers (with proper designs) can be transformed into modern, spacious and beautiful homes. So if you are looking for an affordable housing solution, shipping containers are the way to go.