2015 has seen a lot of things happen, one of those being the increased re-use of shipping containers around the world to solve problems related to shelter. The modular building block has seen an exponential growth in use for the construction of housing, offices, restaurants, playgrounds and even health clinics.
Cargo containers provide a cheap yet robust building material that enables quick and easy construction of homes and commercial shelters. And because reusing old shipping containers is a form of up-cycling, this trend has gained popularity as more people try to engage more actively in environmental conservation.
In this post, we will take a look back at the year that was by highlighting some of the best stories covering the use of shipping containers for "alternative" purposes.
Top shipping container stories of 2015
Here are some of the most significant container stories of 2015 from all over the world:
1.    Who built the first shipping container home? Where did it all start? When Malcom Mclean created the shipping container, he could not have known the kind of impact it would have on the world, let alone its use for constructing affordable housing. But visionaries such as Nicholas Lacey and Philip Clark came along and brought the idea to life.
This article by containerhomesplans.org takes an in-depth look at the use of shipping containers to build economical homes and the people that came up with the idea. By looking at the past, you get a good idea of the strides shipping container construction has made over the years to get to where it is right now.
(Link: http://www.containerhomeplans.org/2015/04/who-built-the-first-shipping-container-home/)
2.    2015: The year of the shipping container. After the devastating disaster of Christchurch, New Zealand needed to rebuild fast and shipping containers proved invaluable. This post focuses on the use of shipping containers in New Zealand and how they are quickly gaining popularity as a preferred building material. Even the beloved rock band AC/DC used these giant "Lego blocks" for their concert in the country.
(Link: http://www.stuff.co.nz/business/industries/76189526/2015-the-year-of-the-shipping-container)
3.    Farm in a box: Shipping containers reused for fresh produce. Imagine how much you could save if you could grow one acre equivalent of food in just 320 square feet using 90 percent less water. Well, imagine no more as this has been made a reality by a company going by the name Freight Farms. This story by phys.org covers the revolutionary company and how they are converting used insulated shipping containers into modern hydroponic farms that provide fresh produce to urban populations.
(Link: http://phys.org/news/2016-01-farm-shipping-reused-fresh.html)
4.    Migrant crisis: Hamburg uses shipping containers as homes. The year 2015 saw the escalation of the Syrian crisis which has led to more than 11 million people being killed or displaced. It has become the largest displacement of people since World War 2 and European nations have had to bear this burden. Providing shelter for the large number of refugees has proven a difficult challenge. This BBC story takes a look at how a city in Germany is using shipping containers to build homes for the refugees.
(Link: http://www.bbc.com/news/world-europe-34454384)
5.    Living in a steel box: are shipping containers really the future of housing? We started by looking at the history of shipping containers, so it would only be sensible to finish with an outlook on the future. This post looks at the current situation in shipping container construction, why it has become popular and the obstacles this method of construction has to overcome to become universally accepted as a legitimate building material.
(Link: http://www.theguardian.com/cities/2015/oct/09/living-steel-box-shipping-containers-future-housing)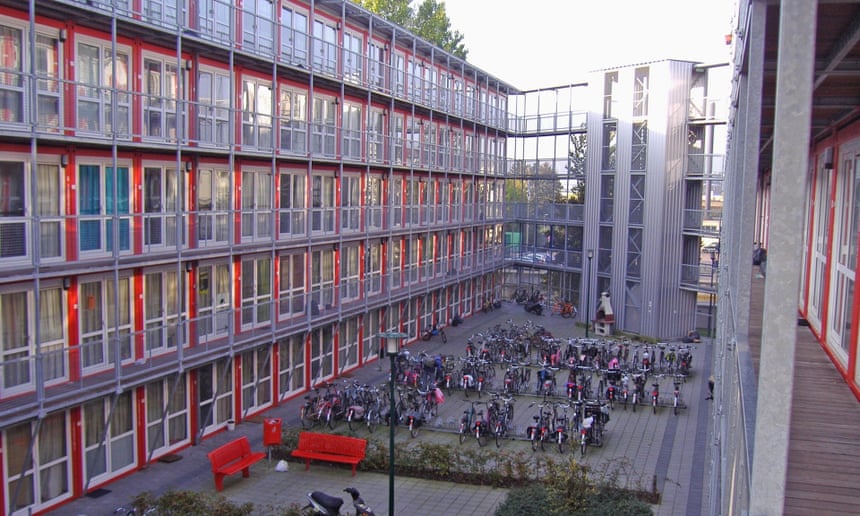 Although last year was a great year for the shipping container, going by the momentum we have seen from last year, we can only expect even greater things to come from them this year.  This is truly an exciting time for the shipping container.